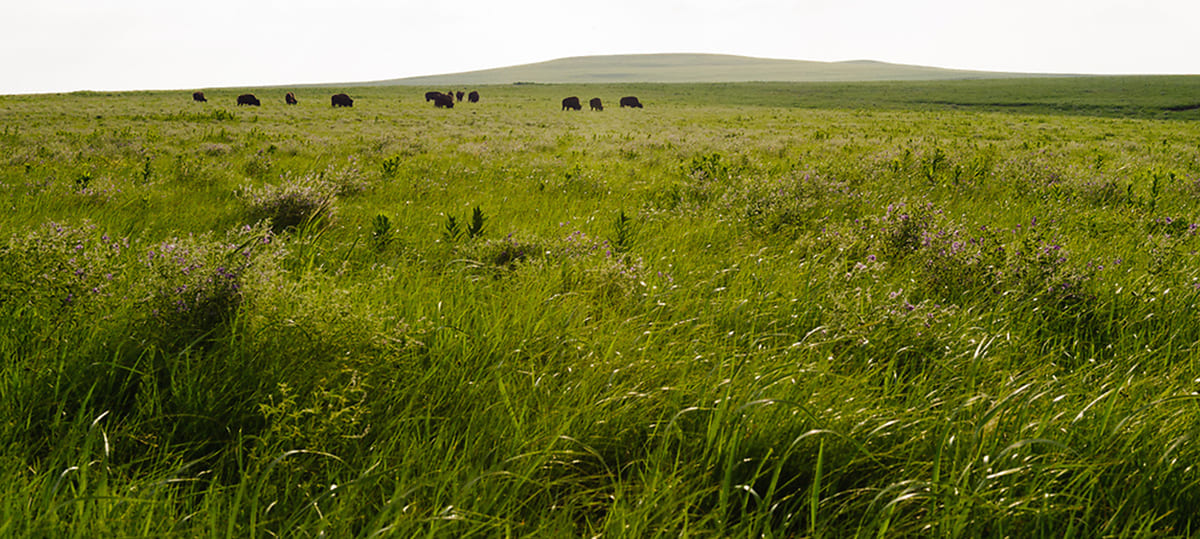 Located in America's heartland, along the rolling hills of eastern-central Kansas, is Tallgrass Prairie National Preserve – the largest prairie land of its kind left on Earth. At one time, the prairie covered 170 million acres, though much of it has been lost to agricultural development over time.
At first glance, the land appears to be a sea of grasses. However, about 20% of its foliage consists of more than 300 different types of flowers and flowering plants! Each season the grasses grow fresh, reaching their full height by autumn. Some species, like Big Bluestem or Indian grass, reach a height of 8 feet or more!
Learn more about Tallgrass Prairie National Preserve.