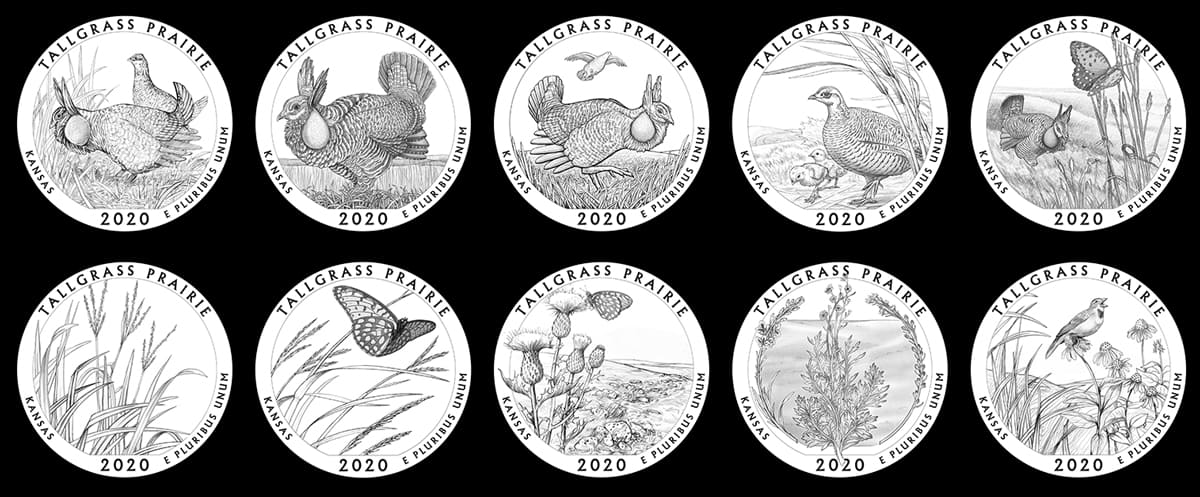 In June of 2018, both the Citizens Coinage Advisory Committee (CCAC) and the Commission of Fine Arts (CFA) made recommendations after reviewing several candidate designs for the reverse of the 2020 Tallgrass Prairie National Preserve quarter.
The CCAC chose a design showing a Regal Fritillary butterfly flitting amongst Big Bluestem and Indian grasses. The CFA showed preference for two images, though they did recommend alterations to both. One option showed a prairie chicken and butterfly in a grassy field, while the other was the same option preferred by the CCAC.
Tallgrass Prairie is the largest prairie land of its kind left on Earth. Although at first glance it appears to be just a sea of grasses, about 20% of its foliage consists of more than 300 different types of flowers and flowering plants!