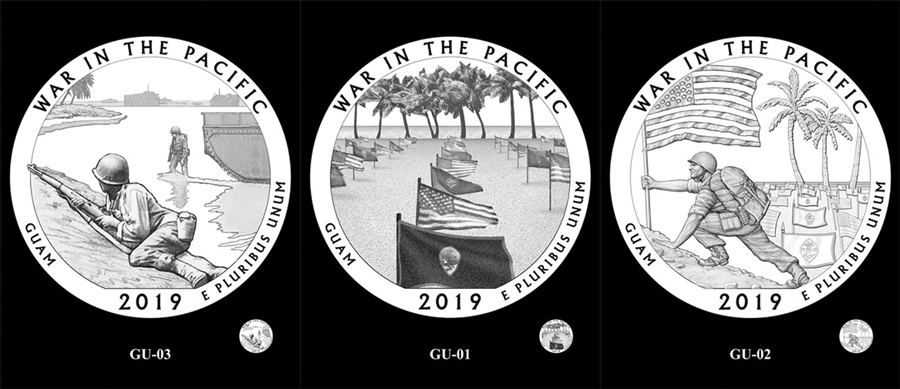 In September of 2017, both the Citizens Coinage Advisory Committee (CCAC) and the Commission of Fine Arts (CFA) made recommendations after reviewing several candidate designs for the reverse of the 2019 War in the Pacific National Historical Park quarter.
The CCAC chose a design showing American forces landing at Asan Bay. These troops strengthened the number available to fight for the liberation of Guam. The CFA selected an image that shows a Marine planting the U.S. flag in the foreground, with the island's Memorial Day Flag display in the background.
Guam served as a strategic military point throughout World War II, and was reclaimed by American forces from the Japanese in 1944. Today, seven sites around the island stand together as a beautiful way to honor those who served during the Battle of Guam.